Santa sent Emma Bee a letter in the mail!

I found the perfect holiday keepsake for Emma and its going to be a new Christmas tradition! There is this amazing website called Santa Sent Me A Letter, that allows you to create a personalized letter from Santa Clause and have it sent to your little ones!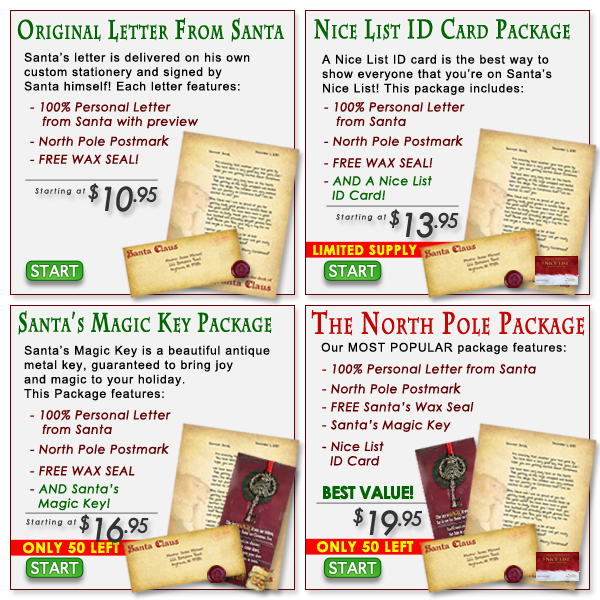 The package comes with a personalized letter from Santa, address to miss Emma and the letter even has Santa's official seal on the back. It also comes with Santa's official Nice List ID Card and a beautiful magical key. The key is so that Santa can get in our house to deliver presents since we don't have a chimney. The key is my favorite part of the package!
My husband and I are going to make it a yearly tradition to leave Santa's key out along with his Christmas cookies and milk.
The website is so easy and simple to use when placing your order. It walks you through the process of customizing your letter. There are also numerous letter templates to pick from with different text. We picked the one for Baby's First Christmas since this is Emma Bee's very first Christmas.
Well be putting the letter in a special keepsake box for Emma and we can get it out every year. Maybe shell save the letter and someday read it to her little ones to show them the special letter that Santa wrote to her on her very first Christmas.
This is such a fun and special keepsake and would make a great gift! When the letter arrives, it arrives addressed to your little one and doesn't come with a packing slip or copy of the order so it looks completely authentic. This would be a great gift to send to a family member or friend's child who is not expecting a letter from Santa Claus himself!
You can order your own letter by visiting
Disclosure:
I was provided with sample products at no charge to facilitate this review.
I was not compensated for this review. All opinions expressed in this review
are my true and honest opinions. Cross my heart!